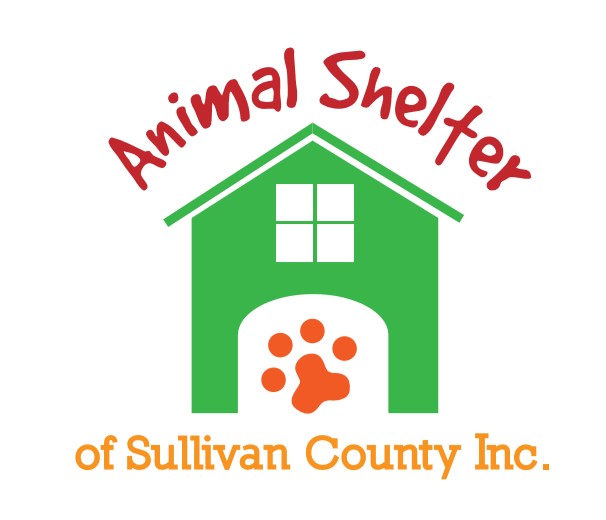 As 2021 comes to an end, we look back over the past year in awe of the accomplishments of the Animal Shelter of Sullivan County. We saw many of our short term and long-term goals achieved, and new goals established, continuing to push forward to be a leader for shelter medicine. After clearing the shelter in March 2020, we moved forward with our development and implementation of a managed intake process for the animals. This process allowed us to continue with our achievement of a "no-kill" shelter. As the pandemic continued throughout 2021, we continued to meet challenges head on and work to clear barriers and continue with the gold standard shelter medicine program.
With the continued pandemic struggles throughout the year, we have continued to struggle with spay/neuter services as many of our veterinarians have continued with shutdowns and limitations throughout the year. Our goal to only adopt out animals that are spayed/neutered has continued throughout 2021 and to date, we have met that goal 100% of the time with a couple of exceptions that were deemed medically unable to be altered by a veterinarian.
As we continued to evaluate our animal needs and intake process, we added additional testing on the dogs that entered the shelter. Some of this testing was at the request of rescue partners along with testing recommended through our shelter medicine program veterinarians. In addition to our regular intake protocol which includes vaccinations for distemper, parvo, Bordetella, deworming, flea medications, and microchip, we have begun performing a 4DX heartworm test on all dogs over 6 months of age as well as a fecal analysis and Giardia test on all dogs. The addition of these tests has increased the health and wellbeing of our animals in our care. Our inhouse IDEXX Lab facility has helped us increase care of our animals as well by the ability to complete blood work testing for thyroid issues, diabetes, electrolytes, etc. With many dogs going to rescue, this has helped maintain manageable numbers to allow staff to adequately care for the animals.
Next, we want to share our successes with cats. Our community cat program began in 2019. A community cat is one that simply lives in the community. The majority of cats that enter the shelter are the result of the community cats reproducing. In 2020, we spayed/neutered 216 cats which decreased the cat population by an estimated 1,728 kittens. In 2021, we spayed/neutered 710 cats which decreased the cat population by an estimated 5,680 kittens. This program has continued to grow by leaps and bounds, reaching hundreds of neighborhoods with the "community cat" program. In the two years this program has been established, it has achieved a 2-3 month delay in kitten season each of the years which significantly cut the number of kittens coming into the shelter at one time.
With the "Wait Til 8" program established in 2021 as well, we have achieved the ability to keep the kittens in a home environment until they are 8 weeks of age/2 pounds in weight. This program helped the community who found the kittens keep them in a home environment while receiving their vaccinations, deworming, flea medications, etc. Once the kittens were big enough to be spayed/neutered, they were surrendered into the shelter for adoption. This program has been a great success this year due to the outstanding support of the community.
With this program, kitten season has been delayed 2-3 months this past two years and allowed us manageable numbers of kittens coming into the shelter. For 2021, we had a total of 199 Wait Til 8 kittens surrendered to the shelter.
In 2021, we continued with facility improvements with our spay/neuter area being totally remodeled and our inhouse spay/neuter clinic became fully operational and achieved state certification in October 2021. Our partnership with UT Veterinary School and CAIT program has helped us have the area set up for a veterinarian to be able to come in and perform surgeries without having to bring any supplies with them. This could not have been achieved without the teamwork and support of the county, board leadership, and community support.

That brings us to our incredible statistics. We took in 1258 animals in 2021, we had 1265 animals live out of our shelter (adoption or rescue) making our live out percentage 100.56%. What an awesome feat made possible by our incredible team of staff, volunteers, fosters, and rescue partners. In addition, we maintained well below the 10% no kill standard euthanasia rate of 1.99%. These 25 lives represent those worst-case situations that our wonderful veterinary partners were unable to heal.
Thank you to our community, county, and board leadership, as well as our wonderful foster and volunteer team – without you all, we would not be where we are today. We appreciate you!
2021 Length of Stay
Dogs – 10.98 days / Total Dogs 686
Cats – 15.41 days / Total Cats 518
2021 Live out – 100.56%
Total Animals In 1,258
Total Animals Out 1,265
2021 Average Euthanasia percentage – 1.99%
2021 Total Wait Til 8 Kittens surrendered – 199
2021 Total Microchips Implanted
Dogs – 619
Cats – 410
2021 Total Vaccinated Shelter Animals
Dogs – 683
Cats – 451
Community Cat Program 2021
Total Vouchers redeemed – 710
Average Litter size – 4
Estimated unwanted kittens prevented in one pregnancy – 2,840
Average number of pregnancies per animal per year – 2
Total High-end potential unwanted/surrendered kittens prevented – 5,680
| | | | |
| --- | --- | --- | --- |
| End of Year Comparison | Cat/Kittens Brought into Shelter | Live out | Euth/Died |
| 2020 cat/kitten intake | 577 | 563 | 18 |
| 2021 cat/kitten intake | 563 | 565 | 6 |
2020 intake with community cat program 577 Versus estimated high end 2020 intake without the community cat program 2,897
2021 intake with community cat program 563 Versus estimated high end 2021 intake without the community cat program 6,243