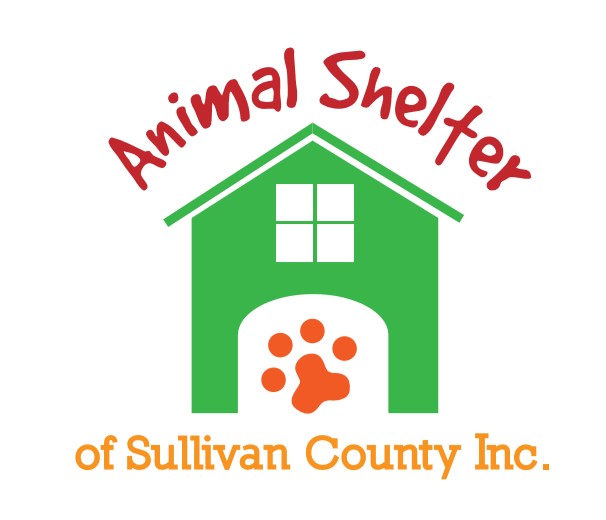 2022 has been a year of many challenges and many accomplishments for the Animal Shelter of Sullivan County. We continue with our managed intake process for animals. This process is scheduling owner surrender animals by appointment. This process allowed us to continue with our achievement of a "no-kill" shelter. As the pandemic continued throughout 2022, we continued to meet challenges head on and work to clear barriers to continue our goals of helping the animals of Sullivan County.
In October 2021, we received state approval for our 3 bed spay/neuter suite. The shelter has several veterinarians who partner with us to come in and spay/neuter the animals of the shelter, community cats, and owned dogs/cats. Our goal to only adopt out animals that are spayed/neutered has continued throughout 2022 and to date, we have met that goal 100% of the time with a couple of exceptions that were deemed medically unable to be altered by a veterinarian.
We continue to analyze our intake procedures and protocols and work to improve each day. With recommendations from through our shelter medicine program veterinarians, we continue to do advanced testing on our animals. In addition to our regular intake protocol which includes vaccinations for distemper, parvo, Bordetella, deworming, flea medications, and microchip, we continue to perform a 4DX heartworm test on all dogs over 6 months of age and a Parvo test on all dogs under six months of age as well as a fecal analysis and Giardia test on all dogs. The addition of these tests has increased the health and wellbeing of our animals in our care. Our inhouse IDEXX Lab facility has helped us increase care of our animals as well by the ability to complete blood work testing for thyroid issues, diabetes, electrolytes, etc. With many dogs going to rescue, this has helped maintain manageable numbers to allow staff to adequately care for the animals. With the advanced testing, this allows us to analyze and treat for any known parasites or diseases. We follow veterinarian recommendations for treatment of parasites, Lyme disease, heartworm disease, etc. These treatments allow the animals to become healthier and happier as they wait for their forever home.
We have had many successes with our cats as well. Our community cat program began in 2019. A community cat is one that simply lives in the community. The majority of cats that enter the shelter are the result of the community cats reproducing. In 2022, we spayed/neutered 424 cats which decreased the cat population by an estimated 3,392 kittens. In 2021, we spayed/neutered 710 cats which decreased the cat population by an estimated 5,680 kittens. This program has continued to grow by leaps and bounds, reaching hundreds of neighborhoods with the "community cat" program. In the three years this program has been established, it has achieved a delay in kitten season each of the years which significantly cut the number of kittens coming into the shelter at one time. Since the inception of the community cat program, we have spayed/neutered approximately 1,422 cats.
With the "Wait Til 8" program established in 2021 as well, we have achieved the ability to keep the kittens in a home environment until they are 8 weeks of age/2 pounds in weight. This program helped the community who found the kittens keep them in a home environment while receiving their vaccinations, deworming, flea medications, etc. Once the kittens were big enough to be spayed/neutered, they were surrendered into the shelter for adoption. This program has been a great success this year due to the outstanding support of the community.
With this program, kitten season has been delayed 2-3 months this past two years and allowed us manageable numbers of kittens coming into the shelter. For 2022, we had a total of 140 Wait Til 8 kittens surrendered to the shelter.
In 2022, we continued with facility improvements and were able to replace the floors in the front cat room, hallway, main dog adoption floor, and back cat quarantine with the spray floor coatings. This helps to make the floors easier to disinfect and the floors very sturdy. We also were able to have an air conditioning unit installed for our dog areas. These areas have been without air conditioning for several years. This was a blessing to not only the animals but the staff and volunteers as well. This was a great achievement.
In the late Fall, 2022, we began a food bank for dog and cat food for our Sullivan County community. Through generous donations, we have extra food that we can share back with the community. Our goal is to expand this program as we move forward into 2023.
That brings us to our incredible statistics. We took in 1,288 animals in 2022, we had 1,213 animals live out of our shelter (adoption or rescue) making our live out percentage 94.2%. We saw some animals staying longer who were being treated for injuries/illnesses. What an awesome feat made possible by our incredible team of staff, volunteers, fosters, and rescue partners. In addition, we maintained well below the 10% no kill standard euthanasia rate of 3.65%. These 47 lives represent those worst-case situations that our wonderful veterinary partners were unable to heal.
Thank you to our community, county, and board leadership, as well as our wonderful foster and volunteer team – without you all, we would not be where we are today. We appreciate you!
2022 Length of Stay
Dogs – 12.38 days / Total Dogs 778
Cats – 25.51 days / Total Cats 466
2022 Live out – 94.2%
Total Animals In 1,288
Total Animals Out 1,213
2022 Average Euthanasia percentage – 3.65%
2022 Total Wait Til 8 Kittens surrendered – 140
2022 Total Microchips Implanted for Community Animals
2022 Total Vaccinated Shelter Animals
Community Cat Program 2022 – Total cats spayed/neutered – 424
2022 Total Owned Animals Spayed/Neutered * all owned animals received a rabies vaccine during their visit unless provided proof of current vaccine
| | |
| --- | --- |
| Dogs: 188 | Cats: 206 |
| Bully Program: 29 | Animal Control Mediation: 3 (assist owners surrendering animals to alter their remaining animals in the home) |
Vaccine Clinic Statistics 2022 – Total Animals receiving vaccines during clinics 1,231
DOGS
Combo Vaccine-631
Bordetella- 285
Lepto – 143
Rabies- 762
Microchip-430
1 Month Flea-63
3 Month- 338
Dewormer- 210
Total Dogs: 973
CATS
Combo Vaccine-142
Rabies- 180
Microchip- 120
Deworming-114
Flea 1 Month- 109
Total Cats: 258