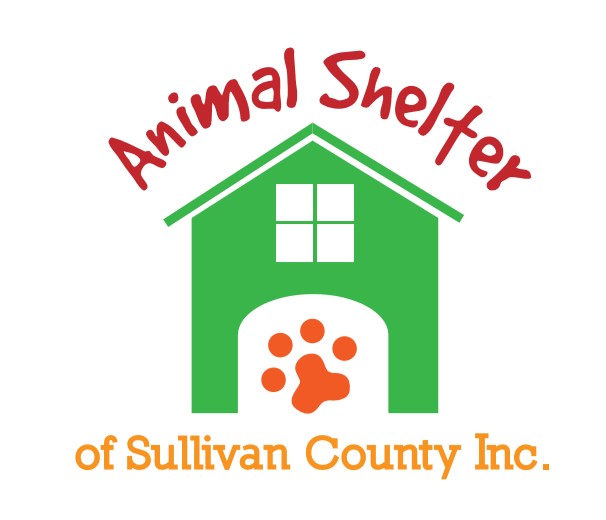 As we sit here on the brink of a new year, we wanted to look back on what can only be described as a rollercoaster of a year. The pandemic brought about many changes in our routines of daily life, this was no different for animal shelters across the world. After zooming in on a multitude of national conferences with top agencies across the United States it became noticeably clear, animal shelters had to "reinvent" sheltering. This meant something different for each organization based upon the needs of their animal population and the human citizens they serve. For us, it accelerated long term goals into short term goals, strengthened our relationships with our rescue partners, and enhanced our outreach to our citizens. For many weeks we worked around the clock to empty our shelter back in March of 2020 so we could focus on re-building the processes and infrastructure of our organization, while defining what sheltering would mean in the future. While many had hopes that the pandemic would end swiftly, the science was saying otherwise.
We began focusing on drastic reductions in length of stay as well as securing an "out" for any animal who came through our shelter doors as soon as humanly possible. We struggled with access to spay/neuter services with what became regular veterinary shutdowns due to the pandemic. We held fast on our commitment to not let any animal be adopted unaltered unless it was deemed by a veterinarian to be medically ill advised, because if we could not access spay/ neuter neither could the community. That meant young ones stayed until they were old enough and big enough. Sick animals were rehabilitated until they were well enough. We also built relationships with long term rescues for those who had an exceptionally long way to go. We then began seeking out and found what can only described as the most amazing team of foster parents a shelter could ask for. We were committed to animals no longer sitting in kennels waiting for someone to come down the driveway to find them because, let's face it, it simply was not happening during the pandemic. Large scale adoption events were ill-advised in addition to frequent limitations on the number of individuals allowed in the building at one time. We had to figure out another way for animals to find their "Happily Ever After".
Finding the "Happily Ever After" meant something different for cats than it did for dogs. For our dogs, we began the monumental task of building a rescue network spanning most of the eastern United States. We interviewed and investigated each rescue to ensure the best home screening and reputation. Many of these rescues had extensive waiting list of adopters seeking the perfect canine for their home. Meaning 90+% of the time our shelter animals had adopters before they got off the transport!!! We worked with our shelter veterinarian to have long health certifying days. We upped our shelter intake veterinary protocols to meet our rescue partners' needs. In addition to our standard intake which includes vaccinations for distemper/parvo and Bordetella, heartworm testing, providing monthly heartworm prevention, flea treating, deworming, and microchipping. We also began doing in house fecal analysis, proving advanced testing for four tick borne diseases and enhanced heartworm testing, providing leptospirosis vaccines upon request, and 90-day Bravecto treatment if the rescue desired it or the animal needed it. These efforts resulted in our average canine length of stay dropping dramatically. Most dogs have commitment within 2 days at our shelter with transport in under 2 weeks! Many of our canines then go into foster for their short-term stay meaning very little time is spent in a shelter kennel for a single dog. This means we have even more space to help more dogs in our county. Imagine a single kennel for 30 days. If one dog is in that kennel for all 30 days, then it housed one dog. Now imagine that same kennel for 30 days and it helped a new dog every 3 days! Then it housed 10 dogs in the same 30 days. That, in an oversimplified manner, summarizes how our organization re-invented sheltering for our canines. Our direct to loving home adoptions are still conducted on an appointment basis and we do not hold any animal waiting for an adopter.
That brings me to cats.  You see with dogs there are tons of rescues and homes waiting out there, but due to our community cat epidemic finding cats homes during a pandemic has been quite the challenge.  Luckily, for the Animal Shelter of Sullivan County, we began our extensive Community Cat program in the fall of 2019.  This program alone delayed kitten season in our territory by nearly 3 months at the onset of the pandemic!  The race against veterinary shutdowns all but stopped spay/ neuter of community cats and the race against known feline breeding timelines.  We reached out as far as Knoxville and Asheville to source appointments to continue to squash the over population of community cats in our territory.  Still to date, we have several cats to get altered before March 2021, but are proud of the 290 community cats we altered in 2020 preventing up to 2320 unwanted/ surrendered kittens!  There is much work to be done in this area for our territory, but we are tackling it head on at the source of the problem.  You see 95% of the cats that enter the shelter are not, nor were they ever, owned animals.  They are product of community cats openly breeding. Defining what a community cat is to the public has been a 2020 goal of ours as well.  A community cat is one that simply lives in the community.  Its home is the community, it is not homeless until it is brought to the shelter. Many of these cats prefer to not live inside but desire outside as they have grown accustomed to living outdoors, meaning they are not always the best house companions. They may or may not be feral.  Feral is a state of mind not a state of residence. We worked hard in 2020 to get kittens from these communities of cats in during the age of domestication and worked even harder to ensure every kitten who came in that we spayed the mother cat so she could finally live a life that was her own. This ethical approach to regaining control over the cat population epidemic in our territory is nationally recognized as the gold standard approach to colony cat control. Due to this approach, our partnerships, and commitment to ethical population reduction we were able to maintain our No Kill standards throughout all of 2020 while finding homes for 625 cats/ kittens.
That brings us to our incredible statistics. The pandemic shifted us into territory never seen before in our small shelter. We took in 1182 animals in 2020, we had 1279 animals live out of our shelter (adoption or rescue) making our live out percentage 108.21% because we were able to empty the shelter of all dogs and cats from 2019 in March of 2020. An incredible feat was made possible by our incredible team of staff, volunteers, fosters, and rescue partners. In addition, we maintained a well below the 10% no kill standard euthanasia rate of 3.64%. These 43 souls represented those that came into our care in the worst possible shape beyond what even our league of community veterinary partners could heal. These are the hardest cases for our team of compassionate animal lovers. For them, we look for every opportunity to improve our outreach and our practices.
In 2020 we made many facility improvements such as remediating the roof, the ceiling, the dog kennels, and industry standard cat kennels! We welcomed in the Lowe's Hometown Hero's group for our amazing grooming room addition. As we look forward to 2021, we have some exciting improvements coming to the Animal Shelter of Sullivan County. We are hopeful that our in-house surgical suite will be operational by the spring of 2021 addressing the spay/neuter access issues faced by our shelter animals and our community cat program! This has been in the works for all of 2020 but delays due to COVID-19 continued to plague the project. We have made amazing strides in the last 6 weeks thanks in great part to the amazing shelter team at the University of Tennessee! We have most of our large items onsite or on order. We have the roof and ceiling remediated and the next step is the remodel of the now unused portion of our shelter. With the efficiency improvements in our shelter operations, we were able to find the space to install this critical function in our small shelter. This should work to continue to reduce length of stay for not only canines but for our felines as well. It will operate to continue to address our community cat epidemic at an accelerated pace. This has been hours on end of teamwork, coordination, and research. The incredible support of our county and board leadership made this dream a possibility.
This all to say Thank You. Our community made this possible by your support. We will always do our best to be the best stewards of our taxpayers' dollars invested into our shelter. We will always place the animals and their care first. As we close out 2020, I am proud to announce all but three dogs sent to rescue partners in 2020 are in loving homes, and the three that remain are either in training or recovering from surgery. There will always be more animals in need, and we are looking forward to being the crosswalk guardians for them to their happily ever after. We have high hopes and ambitions for 2021. Thank you once again for your support!